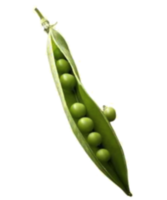 PeaMust (MUlti-STress adaptation and biological regulations for yield improvement and stability) is a 8 years project funded by French Investment for the future (Investissement d'Avenir, Bioressources). The project has for objective to stabilise pea yield and grain quality, source of protein for animal feeding.
Web site: https://www.peamust-project.fr/
Duration: 01/07/2012 to 31/12/2019
Coordinator: Judith Burstin
URGI is in charge of integrating all the PeaMust data (genotyping, phenotyping..) produced by the project in its information system GnpIS for public queries, dissemination and valorization.
Nacer Mohellibi is responsible of the data integration task at URGI and member of the governing council.
Bioinformatics tasks will be done in collaboration with the second bioinformatics partner of the project Biogemma, leaded by Magalie Leveugle, that leads also PeaMust bioinformatics workpackage.
Access to the data in GnpIS:
Protein crops Ontology: