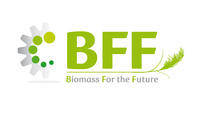 BIOMASS FOR THE FUTURE (BFF)
ANR11-BTBR-006 - 2011-2019
Objectives:
Development of local miscanthus and sorghum biomass production and valorization chains focused on heat-generation, anaerobic digestion and bio-based construction materials.
Creation of new varieties and culture systems for miscanthus and fiber sorghum, with improved lignocellulosic biomass yield, reduced environmental footprint and a composition tailored for industrial uses, including second generation biofuels and chemicals.
Web site: http://www.biomassforthefuture.org/
Duration: 01/10/2012 to 31/12/2019
Coordinator: Herman Höfte
URGI is partner of the BFF project and is in charge of the management and display of the data in comparative genomics using GnpIS and Synteny Viewer.