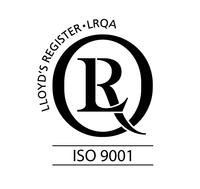 Since 2006, URGI develops a Quality Management System (QMS) to continuously improve its activities, improve results reliability and traceability, increase user satisfaction and reinforce confidence for potential new projects in partnership.
The URGI QMS has been certified ISO 9001:2008 in October 2012 by the LRQA certifier organization. See the official certificate here: certificate_ISO9001_URGI_2015_en.pdf (271.73 kB)
The Quality Manual describes our Quality management system which is summarized herebelow. You can download the whole Quality manual here: QM_Quality_manual.pdf (1.14 MB)
Objectives
URGI has established a quality control process to meet the requirements and specificities of
a research unit hosting a bioinformatics platform. As part of its activities, the management team is
committed to ensure competences and availability of personnel and equipments. The staff is
committed to satisfy its users and to continuously improve their satisfaction. Each member is
engaged in the quality process to achieve the following objectives:
To improve the control of Unit processes
To improve the quality of offered services

To provide robust software and databases
To provide robust computer resources
To provide up to date consistent data

To manage bioinformatics for large collaborative projects
To improve user support
To improve staff skills
To improve the national and international visibility
See the Quality policy for more details : QM_1_Quality_policy.pdf (83.98 kB)
Scope
The whole Unit is certified, including research activities and platform services. We have identified 4 processes for our activities. Here is this list, with the goal of each process.
Sterring process
MGT Manage Unit : ensure efficient management of the Unit, the Quality management system, Human resources and Financial resources
Realization processes
ANAGEN Analyse genomes : ensure an efficient management of the "Genome analysis" team activity
IS Develop an Information System : ensure an efficient management of the "Information system and Data integration" team activity
PF Offer Platform services: ensure an efficient management of the bioinformatics platform