1. Go to the official putty web site and download putty.exe, a free and secure SSH client for Windows.
http://www.chiark.greenend.org.uk/~sgtatham/putty/download.html
2. Run putty.exe, no installation is required.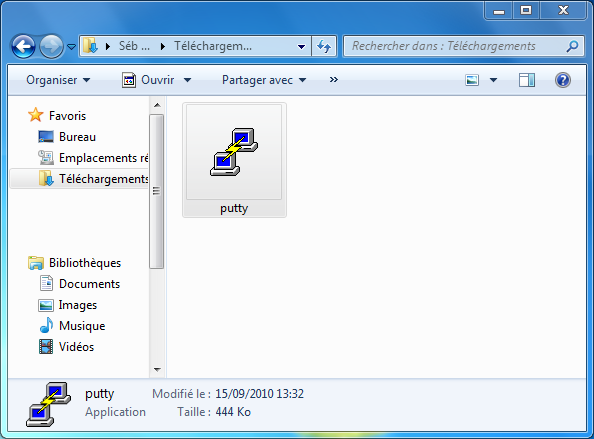 3. If you see this warning, accept it. Putty is a well known and virus-free software.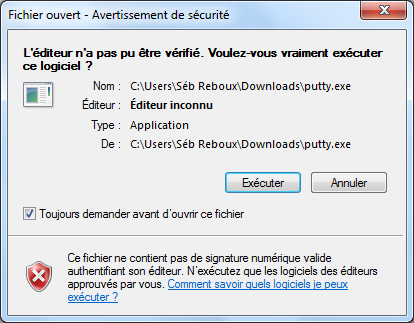 4. In the putty configuration window, set the host name of our server and click Open.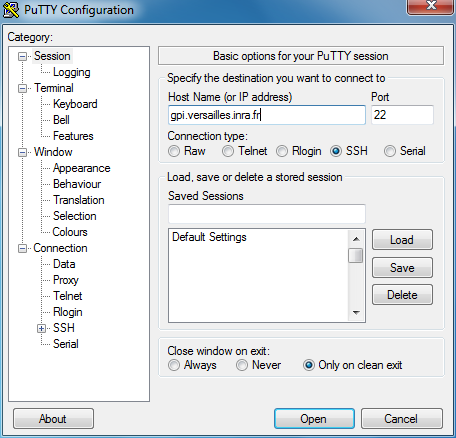 5. The first time, you will be asked if you trust this server. If the key fingerprint is the same as below, click Yes.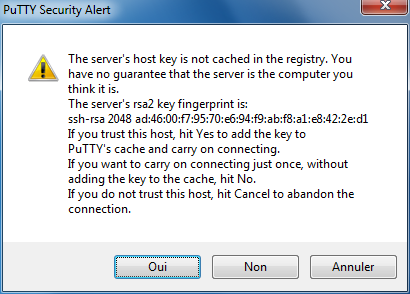 6. Type in your user name.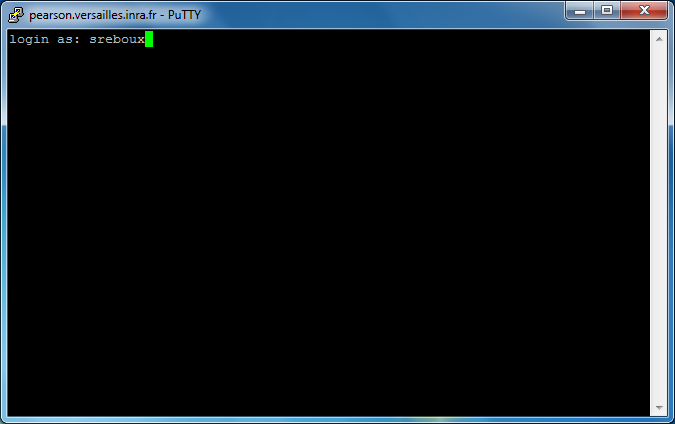 7. Type in your password.
8. Welcome.